Good morning everyone.
Today is Wednesday
The weather is cloudy and raining .
Teagan and Clara have come up with a good idea to keep busy today. They have made a den. To make the den they have used blankets and pillows, chairs and rugs. They've added toys and books to make it feel cosy.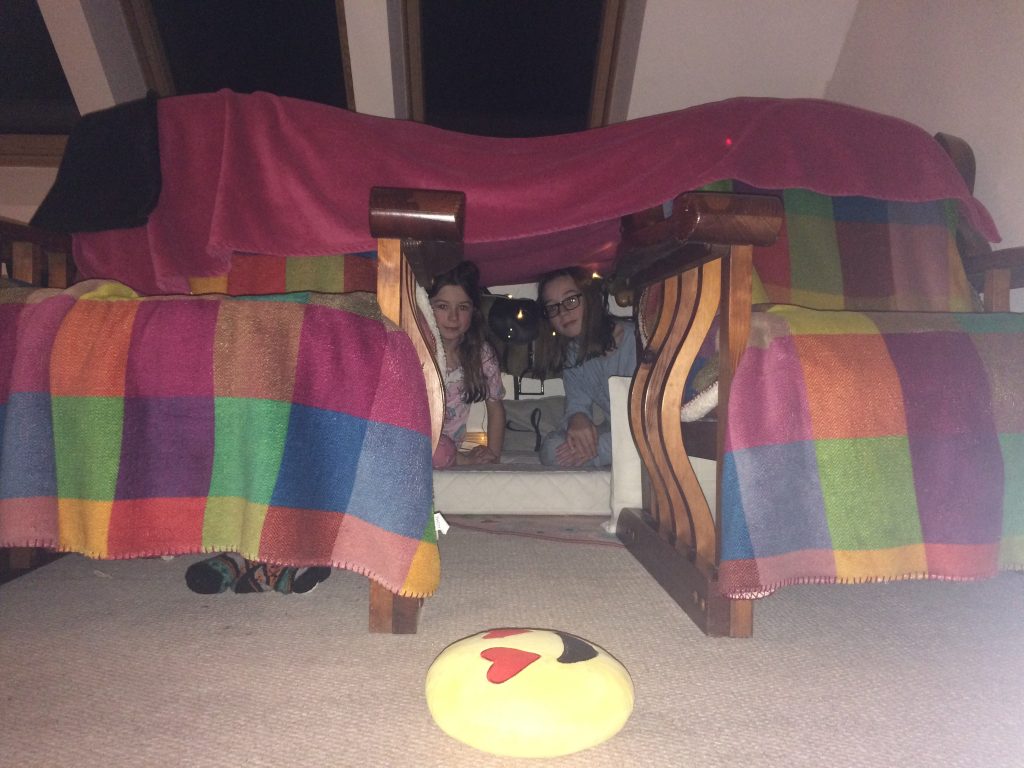 Why don't you build a den today? You could invite a family member to join you in your den and read a story together. You could take your free writing copy and draw a picture of your den then write about how you made it or what you did in it. Maybe your den will be on a treasure island and you'll go on an adventure in search of gold, or perhaps your den is club house with a secret passcode to enter. Whatever you do today have fun and don't forget to tell us about it in your free writing copy. Have a great day.
Verity, Nakita, Mairead, Teagan and Clara