The children in An Comhar are very excited this week. We got some BeeBots for our classroom and we are having lots of fun using them during literacy, numeracy, oral language lessons and games. Our school is very lucky to be part of a Digital Schools of Excellence cluster along with Cloughfin National School, St. Eunan's College and Crana College. As part of this project we were given some resources to use in our classrooms.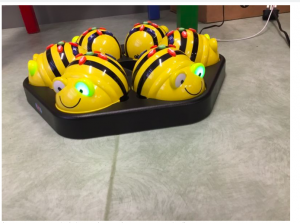 BeeBots are little robots and they are shaped like friendly bumble bees. BeeBots help children to develop computational thinking skills and they can be used across all areas of the curriculum,  and most importantly they are lots of fun!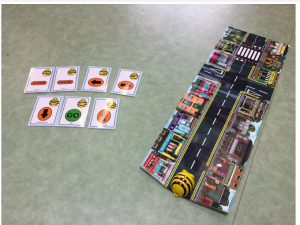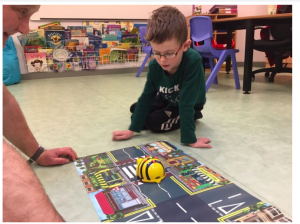 The children are learning how to enter codes into the BeeBots to help them get to move around the mats. The children love coding the BeeBots and so far we have taken BeeBot for a trip down our busy street mat, we have used them to learn sight words, our Jolly Phonics sounds and we've played snakes and ladders and numeracy games.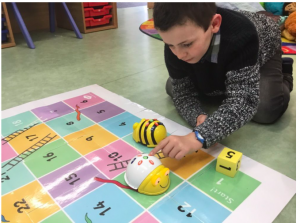 We will keep you updated on the BeeBots adventures as the year goes on. We also got Sphero SPRK robots and we can't wait to show you what the Spheros get up to in the coming weeks.